7/14/2020
Administrator
ADefHelpDesk 4: How to install, operate, and extend this popular help desk ticketing open source .Net Core Angular application
---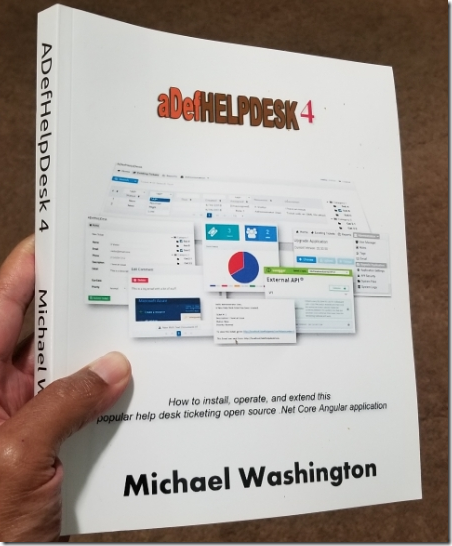 Learn how to install, operate, and extend this popular help desk ticketing open source .Net Core Angular application.
ADefHelpDesk implements all the standard features of a conventional Help Desk program and introduces unlimited nested Tags and easy-to-use search to provide for most customization needs.
In addition, ADefHelpDesk features a full REST-based API that exposes all the functionality to allow you to incorporate it with any external application.

Michael Washington is an ASP.NET and C#. He has extensive knowledge in process improvement, billing systems, and student information systems. He is a Microsoft Reconnect MVP. He has a son, Zachary and resides in Los Angeles with his wife Valerie.
You can buy on Amazon.com: